we are not going to talk about sneakers today, what bout talking watches, the amazing tiny pieces of masterpieces
You're greeted by a familiar sight when you pop open a box with a JDM (Japanese Domestic Market) Seiko. A white outer carton, and a stronger cardboard presentation box inside. Instructions (Japanese and English) for the watch itself and warranty info are usually packed in the white carton as well. Open up the presentation box and you're greeted with a plastic wrapped Seiko with several hang-tags (in Japanese with Yen values) on a tiny pillow. While nothing particularly fancy, I've been keeping watch bands in this presentation box and swap them out often… that means the box itself has gotten a great deal of usage (above and beyond just bringing the watch to you) and has not shown any wear and tear. The box seems to be coated with an almost fabric like substance which appears quite durable.
The Sumo is, indeed quite large and immediately pops at you inside the box.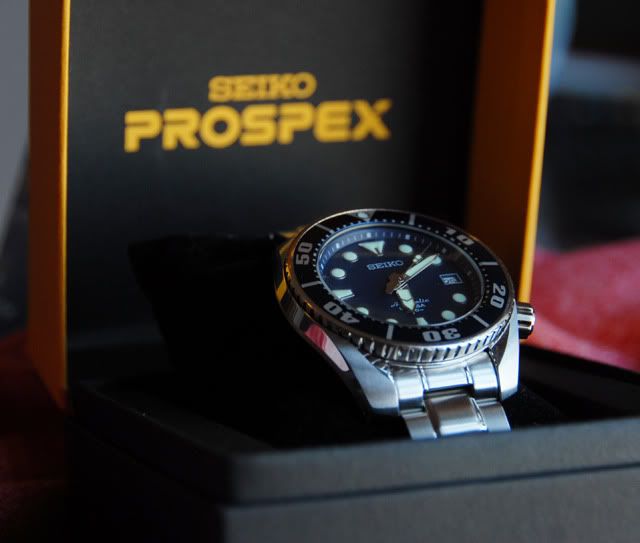 seiko sumo
more review about seiko sumo you can read at the following links :
seiko sumo